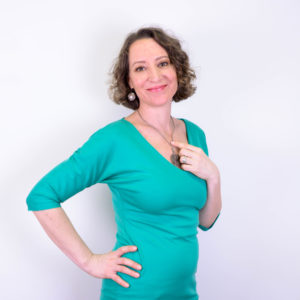 Maša is the founder of the first Slovenian TCM clinic that offers all modalities of Chinese Medicine. She has received a full TCM education, she has also employed highly skilled doctors from China and has helped open half of the TCM clinics in Slovenia. This has significantly raised the level and standards of TCM practice in Slovenia, gained patients' trust and national recognition of TCM. Maša speaks fluently and writes Chinese and English.
EDUCATION
Maša graduated from sinology and international political science (2004), acupuncture (2013), and Chinese herbal medicine (2021). She had her specialization from Chinese language and calligraphy in Chinese universities (1997, 2000, 2002, 2006).
CLINICAL PRACTICE
Maša applies to acupuncture and herbal formulas to improve patients' health and treat chronic/acute health problems (neurological problems, pain management, recovery after illness, weak immune system, allergies, uro-gynecological problems, preparation for childbirth and pregnancy health issues, digestive problems, stress relief and other).
TCM SPECIALISATIONS
Masa is particularly engaged in treating pregnancy health issues and uses acupuncture as preparation for birth and postpartum recovery. She is educating pregnant women in acupressure, moxibustion, and TCM lifestyle. She is also preparing an online seminar for acupressure in labor (pain management, contractions…).
Other: Acupuncture for infertility and gynecological problems, Acupuncture for dermatological problems, Cosmetic acupuncture, Abdominal acupuncture.
WRITING AND LECTURING
At her seminars, workshops, or articles she aims to teach TCM theory in a very understandable way. She likes to share TCM skills for everyday life. Her study of Chinese language and medicine, as well as her work with Chinese doctors has helped her greatly in interpreting the traditional methods of healing and prevention.
Seminars and workshops in libraries, schools, health fairs, etc. ('Introduction of TCM basics, TCM pulse and tongue diagnosis, cupping, moxibustion, acupressure, kitchen herbs' etc)
More than 50 articles about TCM basics & and skills in a renowned Slovenian health magazine 'Viva' and other Slovenian media.